The Autostadt invites its visitors to journey into the world of mobility.
25 hectares of rolling hills and lakes together with extraordinary architecture and design form the background to the numerous and multi-facetted Autostadt attractions.
An exhibition of the definitive car classics allows a view into the past; artworks and films stimulate discussion; interactive research stations offer opportunities for experimentation; and exciting productions, like the Movimentos Festival Weeks and the Theme Communication event, excite the imagination.
With its emphasis on responsibility towards humankind, the diversity of the Autostadt mirrors the broad orientation that defines the Volkswagen Group. For this reason the art-lover, high-tech enthusiast and even tourists passing by, will find themselves at home here. The Autostadt adopts the values of the Volkswagen Group and brings them to life: quality ensures safety, achievement and sustainability go hand in hand, and customer service is uppermost. It also reflects knowledge generated in other parts of the world and the different philosophies which underlie each individual brand.
As communications platform of the Volkswagen Group, the Autostadt is the interface between customer and global company. The emphasis is not on the "quick fix", but on the intensive exploration of the many facets of mobility.
The Autostadt stands for a culture of business that lays particular emphasis on superior service and exacting standards. The multilingual staff work together with one aim in mind:
To give visitors an experience they won't forget.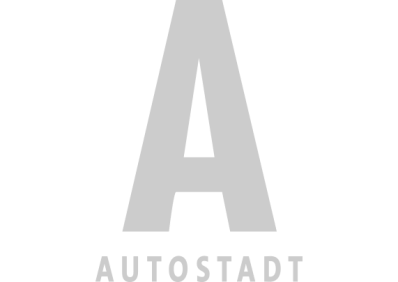 Autostadt
Die Autostadt lädt ihre Besucher zu einer Reise in die Welt der Mobilität ein.